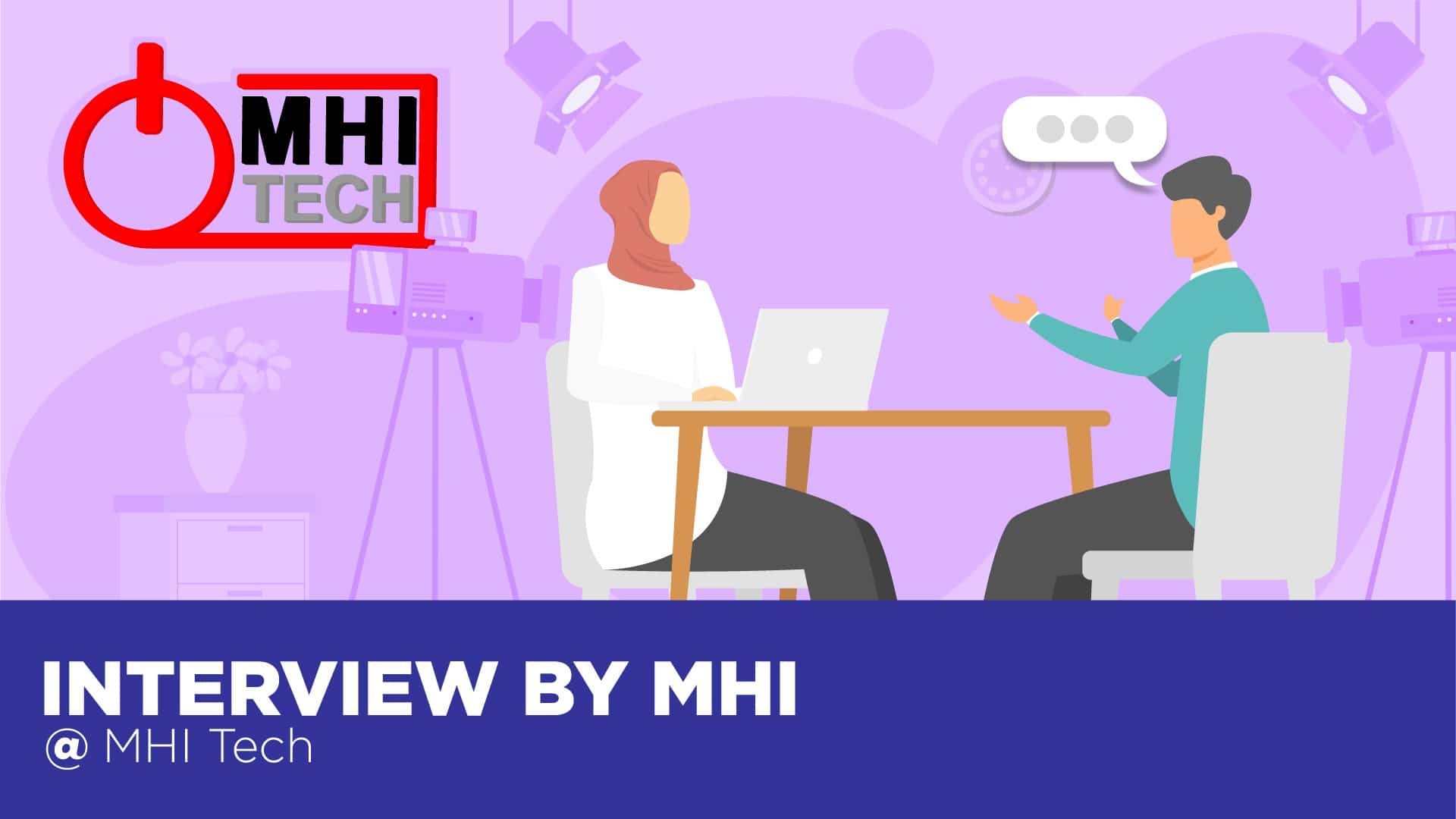 Interview by MHI
Can you share with the readers the starting of HezMedia?
The starting of Hezmedia is just like any other indie game developer. Starting with the idea of creating our own game accompany by some friends who have the same interests. We have developed our first game prototype called Math Quest since university. Although during that time we do not have any experience in developing computer games, thanks to our dedication and determination, we were finally able to master some important software to create game software such as Flash and Photoshop as well as allow us to produce our first game prototype.
Shortly after our final year at Universiti Teknologi PETRONAS, my friend and I applied for a MDEC grant called Pre-Seed Grant amounting to RM 150,000. Thank god, we were awarded the grant and started the journey of techno entrepreneurs by establishing our own company, which is HEZMEDIA INTERACTIVE SDN BHD. During our 3 years of operation, we have produced many types of multimedia content and develop computer game applications not only for websites, but we also developed applications for Facebook games, smartphones, tablets, and so on.
What motivates you to open a business in animation (game)?
Firstly, I have been interested in computer games since young and intend to pursue this field as my dream career. Within 6 months of being a practical employee at a local creative company, Content Capital Sdn Bhd, I have fully utilized the opportunity to pursue the field of creative content and trying to gain as much knowledge as I can in the future. From there, I can see that career opportunity in the creative industry are quite bright, coupled with the opportunities and incentives provided by government agencies such as MDEC and CRADLE which I consider very attractive. I felt lucky because of the preparations we had done, and the opportunities that emerged at that time were very appropriate and we did not delay the time to take the opportunity available.
What is the best achievement that you get in 2012?
The year 2012 was a very meaningful year for me. Even though there are twists and turns in entrepreneurship, I have managed to realize some of my dreams. Firstly, our company has been able to get out of the start-up incubator and now has its own office in Bandar Sunway to accommodate our growing number of employees. It was indeed my dream to own a studio and thank God it has now been achieved.
This year is also a lucky year for Hezmedia because it has proven its achievements in two international conventions where our product Math Quest was awarded a gold medal in the International New Product Exposition, INPEX 2012 in the USA, and International Technology Expo, ITEX in Kuala Lumpur. I feel very proud because this proves that the achievements of Malaysians are not inferior to the invention of foreign products apart from gaining international recognition. As a company that wants to make a name for itself on the world stage, I need to constantly benchmark my company's growth with the development of the world. In 2012, I had the opportunity to explore business opportunities abroad, such as in Indonesia and Iran. Apart from gaining experience seeing cultural differences and ways of doing business, Hezmedia has also entered into agreements with several companies there as business partners to further develop their product brands abroad.
What is the greatest challenge that you faced since the establishment of Hezmedia?
Like other businesses, Hezmedia does not run away from facing various challenges and we have indeed been through some bitter moments in continuing our business. However, for me, the greatest challenge I have ever experienced is when many employees voice their desire to leave the company because they have been 'bootstrapping' for a long time or in other words 'tying their stomachs'. Reluctantly we had to let go of them and start all over again with the other two comrades. I believe that everything that happens has its wisdom and we slowly organize our steps and finally succeed in redeveloping the company with more strategy, structure, and competitiveness. Thank God, everything that happened matured us with the continuous advice from our business mentors under Futurist Foundation, we are confident that the future of Hezmedia will be stronger from time to time.
Who are the clients that obtained HezMedia services?
Our company not only focuses on the sale of products that we develop ourselves, but we also provide application construction services or computer games for outsiders. As the only native company leading to the development of educational computer games, we have received encouraging responses from a few government and private agencies from within and outside the country. The clients that obtained HezMedia services are NSTP and UTP from the education sector and RHB from the banking sector. Seeing the current trend where more people are realizing the potential, strength, and effectiveness of computer games in generating traffic, attracting customers as well as a way of learning without getting bored, we expect the year 2013 showing us brighter business opportunities especially to drivers of the application development industry and digital games.
What is Hezmedia's planning for 2013? Will Hezmedia release a new IP other than MathQuest?
Hezmedia wants to be a leader in creating creative content which interactive, fun, and scholarly. Starting with our first product, which is Math Quest, we gained valuable experience not only from the content creation process but also in understanding the Malaysian and foreign markets. We are quite confident in the business potential we are involved in and have already drafted the making of our upcoming titles such as StarQuest (Learning Interactive Science) and The Voyager (Historical Adventures of Past Civilizations). However, until the middle of this year, we will continue to focus on the manufacture of 6 more series of Math Quest game which has 7 series in total and will find mobile platform users like smartphones and tablets soon.
Explain a little about the growth of the company since the establishment of Hezmedia until now.
Initially, our company went through the Research and Development phase, so we preferred the Quality strategy over Quantity, where we were very thorough in our employee selection process which on average never exceeded 10 permanent employees. Our remaining workforce consists of part-time employees and outside freelancers, whose work is credible and will only be directly involved if their services are needed from time to time. This form allows us to be more flexible and agile in adapting to the ever-changing and rapidly evolving field of IT. Now, with our products ready to be commercialized, we expect a significant increase in manpower by creating our professional sales and marketing team responsible for driving the company's profit growth through physical and online sales methods.
What is Hezmedia's opinion on the use of games for learning in Malaysia?
Based on the studies I have read and studied before, the learning game is indeed a very important topic and has been discussed for a long time globally. Many experts, researchers, and psychologists acknowledge that games can stimulate a student's mind, increase their motivation in gaining more knowledge, improve motor skills and cognitive skills, and so on. Many foreign countries such as the US, Europe, and even Singapore are already at the stage of implementing game methods in a classroom at selected schools, and their effectiveness is often used as articles in research journals around the world. However, Malaysia is still in the early stages of the use of games in learning and is not considered a priority. I believe that one day the concept of playing while learning will be implemented in the classroom thoroughly and Malaysia can be a driver in this effort if many parties work together and get full support from the government, especially the Ministry of Education Malaysia.
Where Hezmedia will be in the next 5 years?
In the next 5 years, I would like to see our company compete internationally on par with the pioneers of the popular digital gaming industry such as Glu, Zynga, Chillingo, and so on. Hezmedia aspires to be a leader and pioneer in learning methods through digital games in Malaysia and we hope that the country's education ecosystem will be more open and more cooperative to realize this future vision. We also expect Hezmedia to expand its wings to other fields by establishing subsidiaries in the fields of IT, Animation, Publishing, and so on. This enables our company to provide one-stop services in the creative multimedia and digital media industries.
In your opinion, is the field of animation (game) have potential in Malaysia?
Recently, the video/computer game industry is one of the largest industries in the world with a market value of USD65 Billion and continues to grow. Therefore, it is not surprising that many countries place this Industry as one of the drivers of national income, for example, Finland which is the country of birth of Angry Bird generated as much as USD 250 Million in 2012 from this sector. We can see that Malaysia has also taken steps towards strengthening the development of the creative industry as a New Economic Plan. I do not deny that Malaysia also has the potential to be like the following countries with the support of the government, the provision of infrastructure, incentives, and the creation of regional ecosystem networks. However, the success of one company lies in the management team of the company itself which should have unique, creative, and competitive ideas. So, whether in Malaysia or anywhere else, the gaming industry promises bright growth potential to anyone who serious about pursuing this field.